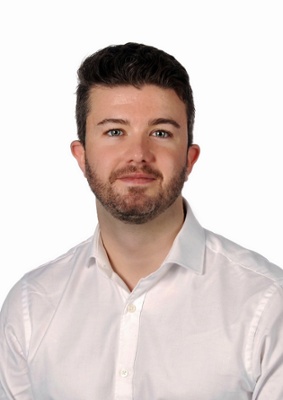 Michael Beddard
Senior Researcher
Cardiff & Vale University Health Board
Cardiff Medicentre, Heath Park, Cardiff, CF14 4UJ
029 2184 4771
About Me
Senior Researcher
Michael has a BSc (Hons) in Physiological Sciences (University of Bristol), and an MSc in Translational Cardiovascular Medicine (University of Bristol). He also has a PgCert in Medical Toxicology (Cardiff University) and is an honorary lecturer on the program.
Michael has worked in a variety of clinical settings including General Practice, Hospital wards, and Laboratory Medicine. He is experienced in the validation and calibration of medical diagnostics and devices from his work at the Welsh External Quality Assessment Scheme (WEQAS) where he developed a Faecal Immunochemical Testing scheme for the detection of bleeding in the lower gastrointestinal tract.
Before moving to Cedar, Michael worked as a Specialist in Poisons Information at the National Poisons Information Service, providing medical advice on poisoning to clinicians throughout the UK. Michael has practical experience in evidence searching and systematic reviewing of medical literature, collaborating on several global outreach projects for the World Health Organisation and Public Health England.