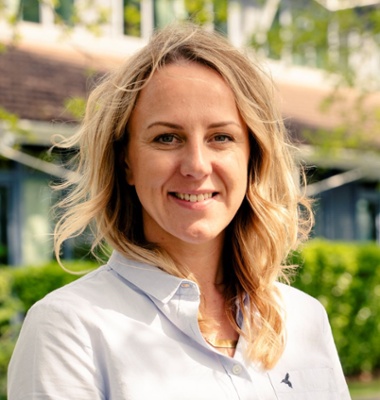 Dr. Judith White
Principal Researcher (Research Lead)
Cardiff & Vale University Health Board
Heath Park
02921848612
About Me
Principal Researcher (Research Lead)
Judith has a BSc (Hons) in Genetics (Cardiff University) and a PhD in Molecular Microbiology (Cardiff University) and is an Honorary Research Fellow at Cardiff University (Biomedical Engineering Research Group). Judith has previously worked in academic laboratories using cutting-edge molecular techniques in the areas of molecular microbiology and cardiac protein biochemistry. Having been in CEDAR since 2010, Judith has expertise in clinical trial methodology, management, and analysis. She now manages CEDAR's portfolio of research studies and is the head of the CEDAR Research Management Group. Judith secured funding based on her protocol for the HEAT and MIST randomised controlled trials. Judith lectures to undergraduate students in study design and protocol development. She is trained in Good Clinical Practice and the regulatory aspects of medical device trials and has a thorough understanding of the research governance framework for managing research studies. Judith was awarded a Staff Recognition Award in the category of R&D.
Judith has undertaken formal training in Systematic Reviewing methodologies, and has applied this in carrying out a full SR for the SIRT CtE study and several Assessment Reports for NICE. Judith is a PRINCE2 practitioner, with experience in project management of complex projects spanning short and long time spans. Judith oversaw the health economics evaluation for the SIRT CtE project during which a full cost-effectiveness model was constructed. She carried out a cost-consequence model for the Health Foundation –funded Cardiff Shine project. Judith as carried out training sessions for clinicians and managers in how to carry out a cost model and create a business case for moving procedures from theatres to outpatient settings.
Publication list
Reeves N, White J, Bird S, Shinkwin M, Cornish J, Torkington J. (2021) Warmed and humidified insufflation to prevent perioperative hypothermia and improve quality of recovery in elective laparoscopic colorectal resection patients: A feasibility, triple blind randomised controlled trial. Accepted for publication in Colorectal Disease.
White J, Knight L, da Cruz L, Stanga PE, Patrick H, Powell H, Berry L, Withers K, Carolan-Rees G, Jackson TL. (2021) Effects of the Argus II Retinal Prosthesis System on the Quality of Life of Patients With Ultra-Low Vision Due to Retinitis Pigmentosa: Protocol for a Single-Arm, Mixed Methods Study. JMIR research protocols. Jan 20;10(1):e17436.
Ryczek, E., White, J., & Carolan‐Rees, G. (2020). Implementation of high‐throughput non‐invasive prenatal testing for fetal RHD genotype testing in England: Results of a cross‐sectional survey of maternity units and expert interviews. Transfusion Medicine, 30(4), 287-294.
Ryczek, E., White, J., Poole, R. L., Reeves, N. L., Torkington, J., & Carolan-Rees, G. (2019). Normothermic Insufflation to Prevent Perioperative Hypothermia and Improve Quality of Recovery in Elective Colectomy Patients: Protocol for a Randomized Controlled Trial. JMIR Research Protocols, 8(12), e14533.
White, J., Carolan-Rees, G., Dale, M., Patrick, H.E., See, T.C., Bell, J.K., Manas, D.M., Crellin, A., Slevin, N.J. and Sharma, R.A., (2019). Yttrium-90 Transarterial Radioembolization for Chemotherapy-Refractory Intrahepatic Cholangiocarcinoma: A Prospective, Observational Study. Journal of Vascular and Interventional Radiology.
Dale, M., Morgan, H., Carter, K., White, J., & Carolan-Rees, G. (2018). Peristeen Transanal Irrigation System to Manage Bowel Dysfunction: A NICE Medical Technology Guidance. Applied Health Economics and Health Policy, 1-10.
White, J., Carolan-Rees, G., Dale, M., Morgan, H.E, Patrick, H.E., See, T.C., Beeton, E,L., Swinson, D.E.B., Bell, J.K., Manas, D.M., Crellin, A., Slevin, N.J., Sharma, R.A. (2018). Analysis of a National Programme for Selective Internal Radiation Therapy for Colorectal Cancer Liver Metastases. Clinical Oncology. 31(1) 58-66
White. J., Withers K. L., Lencioni M., Carolan-Rees G., Wilkes A. R., Wood K. A., Patrick H., Cunningham D., Griffith M. (2015) Cardiff cardiac ablation patient-reported outcome measure (C-CAP): validation of a new questionnaire set for patients undergoing catheter ablation for cardiac arrhythmias in the UK. Quality of Life Research. 1-13.
White J., Ivins N., Wilkes A., Carolan-Rees G., Harding K.G. (2015). Non-contact low-frequency ultrasound therapy compared with UK standard of care for venous leg ulcers: a single-centre, assessor-blinded, randomised controlled trial. International Wound Journal.
Penketh R.J.A., Bruen E.M., White J., Griffiths A.N., Patwardhan A., Lindsay P., Hill S., Carolan-Rees G. (2014) Feasibility of resectoscopic operative hysteroscopy in a UK outpatient clinic using local anaesthetic and traditional reusable equipment, with patient experiences and comparative cost analysis. Journal of Minimally Invasive Gynaecology Sep-Oct;21(5):830-6.
Withers K.L., White J., Carolan-Rees G., Patrick H., O'Callaghan P., Murray S., Cunningham D., Wood K.A., Lencioni M., Griffith M. (2014) Patient reported outcome measures for cardiac ablation procedures: a multicentre pilot to develop a new questionnaire. Europace. (11): 1626-1633
White, J. and Carolan-Rees, G. (2013) Current state of medical device nomenclature and taxonomy systems in the UK: spotlight on GMDN and SNOMED CT. JRSM Short Reports. 4: 1-7.
Zissimopoulos, S., Viero, C., Seidel, M., White, J., Cheung, I., Stewart, R., Jeyakumar, L. H, Fleischer, S., Mukherjee, S., Thomas, T., Williams, A. J., Lai, A. (2012) Amino-Terminus Tetramerization Stabilizes the Closed Conformation of Cardiac Ryanodine Receptor. (Submitted to Journal of Cell Science).
White, J. and Carolan-Rees, G. (2012) PleurX Peritoneal Catheter Drainage System for Vacuum- Assisted Drainage of Treatment-Resistant, Recurrent Malignant Ascites: A NICE Medical Technology Guidance. Applied Health Economics and Health Policy. 10(5):299-308
White, J., J. Gilbert, G. Hill, E. Hill, S. M. Huse, A. J. Weightman, and E. Mahenthiralingam. (2011) Culture-independent analysis of bacterial fuel contamination provides insights into the level of concordance with the standard industry practice of aerobic cultivation. Applied and Environmental Microbiology. 77(13):4527-4538
White, J., Dedeckova, K., Weightman, A.J., Drevinek, P., Mahenthiralingam, E. (2010) A rapid colony-based Random Amplified Polymorphic DNA typing scheme for Burkholderia cepacia complex bacteria with interlaboratory stability (In Preparation)
Mahenthiralingam, E., Song, L., Sass, A., White, J., Wilmot, C., Marchbank, A., Boaisha, O., Paine, J., Knight, D., Challis, D. (2011) Enacyloxins are products of an unusual hybrid modular polyketide synthase encoded by a cryptic Burkholderia ambifaria genomic island. Chemistry & Biology. 18(5): 665-677
Mahenthiralingam, E., Song, L., White, J., Wilmot, C., Sass, A., Marchbank, A., Challis, G. L. (2010). Burkholderia ambifaria produces a polyketide antibiotic that inhibits Burkholderia multivorans & other Burkholderia cepacia complex species. Pediatric Pulmonology. S33: 345-345
Fothergill, J.R., White, J., Foweraker, J.E., Walshaw, M.J., Ledson, M.J., Mahenthiralingam, E., Winstanley, C. (2010) Impact of Pseudomonas aeruginosa genomic instability on the application of typing methods in chronic cystic fibrosis infections. Journal of Clinical Microbiology. 48 (6): 2053-2059
Cooper, I.R., White, J., Mahenthiralingam, E., and Hanlon, G.W. (2008) Long-term persistence of a single Legionella pneumophila strain possessing the mip gene in a municipal shower despite repeated cycles of chlorination. Journal of Hospital Infection 70: 154-159.